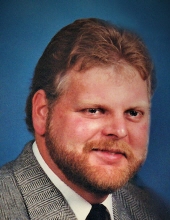 Obituary for Bill John Mehle
William John Mehle, 61, formerly of Chisholm, passed away peacefully in his sleep on 11/3/2016 in his home in Duluth. He can best be described in 3 words: Hell on Wheels. Billy held onto his life with a vengeance and stuck it to the man as best he was able. The rabble-rousers that preceded him include the legends of grandparents John (Jumbo) & Mary Bovitz. His father, Edward Mehle, preceded him to ready the horses at the pearly gates alongside Billy's stepdaughter, Donna Jo Simmons.
Still living the legacy, love, and stories of Billy's include children Alicia Mehle, Tawnya (Tom) Marek, Jory (Simona) Mehle and grandchildren Brandon, Josh, and Andrew Chandler and Daevon, Tristan, and Deanna Mehle, and mother of his children, Linda Mehle School.
Bill graduated from Chisholm High School in 1973. He enjoyed any car that was fast and could be made faster and any truck with a big motor. In his downtime from driving truck, he loved taking his family on grand camping tours a/k/a Mama Mehle's Marvelous Adventures. Billy was an expert at backing up a camper into a tight spot with "the Bronco". The years spent with his family were always his best story fodder and he held these memories closest to his heart.
The special folks still making their mark on the Earthly realm include his mother, Dorothy (Howard) Kinney and stepmother, Marcia Mehle.
Billy is survived by siblings Barbara (David) Ackerson, Peggy (Bob Zamlen) Mehle, Peter (Deni) Mehle, Mark (Vickie) Mehle, Christine Dearing, and Jennifer (Matt) Jones. Bill is also survived by numerous nieces and nephews. Deserving of honorable mention is Uncle Johnny (Kathy) Bovitz who always understood Bill's heart and stayed true to him.
Visitation will be held on 11/10/2016 at the Rupp Funeral Home in Chisholm at 10:30 a.m. followed by the funeral at 11:30; Rev. Fr. Frank Perkovich will officiate. The inurnment, following the service, will be at the Chisholm Cemetery where Bill will be placed in his Grandmother's and Grandfather's arms. In lieu of flowers, the family requests your fastest car—clean and waxed—and memorial gifts.
Previous Events
Visitation
Rupp Funeral Home & Cremation Service Chapel
205 NW First Street
Chisholm, MN 55719
Memorial Service
Rupp Funeral Home & Cremation Service Chapel
205 NW First Street
Chisholm, MN 55719
Cemetery Details
Location
Chisholm Cemetery
Cemetery Road
Chisholm, MN 55719