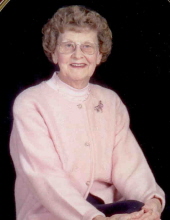 Obituary for Donna Irene Strande
Donna Irene Strande, 86, of Hibbing, MN, died Saturday, January 6, 2018, at Fairview Range Medical Center in Hibbing.

She was born March 3, 1931, to Ingval M. and Bertha A. (Erickson) Nelson at the family home in Roth, North Dakota.

Donna married Orin O. Strande on July 15, 1950, in Gully, MN. They moved to Babbitt, MN, in June of 1954, where Donna stayed until November of 2009 when she moved to Hibbing.

Surviving family include her daughter, Susan Walker of Chisholm, MN; granddaughter, Tami Wyman (Jason) of St. Cloud, MN; and great grandson, Zachary of St. Cloud, MN.

Preceding her in death were her husband, Orin; parents, Ingval and Bertha; sister, Murl; and brothers, Clinton and Orlo.