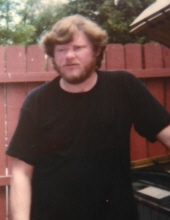 Obituary for Stephen D. Reiman
Stephan D. Reiman, of Zim Minnesota, passed away in his home on Wednesday June 6th 2018. Stephan was born March 15th 1959 in Minneapolis Minnesota to Melvin and Mary Ann Reiman.

Stephan had a good work ethic and was diligent even in his last days. He enjoyed spending time on his cars, keeping them operative, even when he became frustrated. Stephan opened his Camden home to many family and friends in their time of need. He loved hosting family get-togethers and little squabbles didn't deter him or his enjoyment. He reveled in the outdoors, and spending time on his family's land.

Stephan loved his children and grandchildren. Often, he would tease the little ones with their pacifiers; he had a stash of them in a kitchen drawer. His cherished grandchildren knew him as "grandpa the cook."

Stephan was preceded in death by parents: Melvin and Mary Ann Reiman; ex-wife, Janelle Olson; siblings, Linda and Dar; niece, Jackie.

Stephan is survived by his children, Jay (Stepson), Desaray (James), Brandon, Melanie (Brad); siblings, Melanie (Zachariah), Curtis (Barbara), Bucky, Wanda (Larry), Tammy, Kenneth, Dawn aka Babe, Melvin aka Shorty; 12 grandchildren; nieces and nephews; many other family and friends.