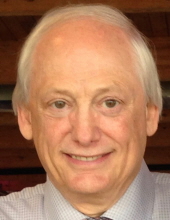 Obituary for Bruce E. LaCoe
A memorial service will be held at 2:00 p.m. on August 4, 2018, at Rupp Funeral Home & Cremation Service Chapel, Chisholm, Minn. Rev. Brian Birk of Faith Lutheran Church, Chisholm, will officiate.

Bruce Edward LaCoe, 67, of Eden Prairie, passed away peacefully from pulmonary fibrosis surrounded by his loving family on July 29, 2018, at the University of Minnesota Hospital.

Bruce LaCoe was born in St. Paul, Minn., to Edward and Margaret (Anderson) LaCoe on September 23, 1950. He graduated from Chisholm High School in 1968. Following high school, he graduated from the University of Minnesota Duluth with a double major in Accounting and Business Administration. Bruce began his career in finance as an International Controller for 3M in St. Paul, MN. His career was highlighted by many successes. He served as the Vice President of Finance and Administration for LecTec Corporation. He recently retired from NBS Technologies as a Financial Controller.

He married Judy Kruchoski on June 28th, 1978 in Chisholm, Minnesota. They welcomed their daughter Tara Ann on November 4th, 1983. Bruce was an avid outdoorsman. He enjoyed ice fishing and boar, deer, and prairie dog hunting. He was always at work on large jigsaw puzzles. His favorite activity was spending time with his beloved wife and daughter.

Most notably Bruce will be remembered by all who knew him as a kind, patient, and optimistic man.

Bruce LaCoe is survived by his loving wife of 38 years, Judith Ann LaCoe; daughter Tara LaCoe; brother, David (Jackie) LaCoe; and a loving extended family of nieces, nephews, and cousins.
He was preceded in death by his parents, Margaret and Edward LaCoe and sister Nanette Wadnal.
Previous Events
Memorial Service
Rupp Funeral Home & Cremation Service Chapel
205 NW First Street
Chisholm, MN 55719